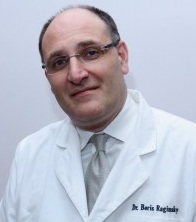 Toenail Fungus Laser treatment is a new breakthrough procedure in treating toenail fungus infection. Laser fungus toenail treatments are safe and effective and quickly have become very popular .
Toenail fungus laser therapy is a solution that does not require expensive oral or topical medication, and there are no known side effects. Fungus laser treatment gives you a confidence wearing sandals and open-toe shoes all year 'round.
Dr. Boris Raginsky, DPM
Fungus Laser Centers located in New Jersey currently have 4 locations to perform treatments: East Brunswick, Livingston, Fair Lawn, North Bergen NJ. Fungus Laser Centers led by Dr. Boris Raginsky, a
podiatrist with over 10 years of clinical
experience.
Patients come from all over New Jersey to have their fungus laser treatments performed at Fungus Laser Centers.
Fungus Laser Centers provide:
- a comprehensive foot evaluation
- two treatments for one affordable price
Cost of the treatment is
$249
for one foot and
$449
for 2 feet with current promotion. One follow up treatment included in this price.
Toenail Fungus Laser Treatment
Fungus Laser Centers