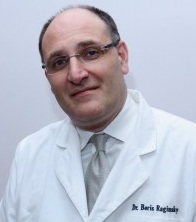 Toenail Fungus Laser therapy is a new breakthrough procedure in treating toenail fungus infection. It is considered as one of the best treatments for fungal infections. Laser fungus toenail treatments are safe, effective and quickly have become very popular .
Toenail fungus laser therapy is a solution that does not require expensive oral or topical medication, and there are no known side effects. Fungus laser treatment gives you a confidence wearing sandals and open-toe shoes all year 'round.
Dr. Boris Raginsky, DPM
Fungus Laser Centers located in New Jersey currently have 3 locations to perform treatments: East Brunswick, Livingston, Fair Lawn, North Bergen NJ. Fungus Laser Centers led by Dr. Boris Raginsky, a
podiatrist with over 15 years of clinical
experience.
Patients come from all over New Jersey to have their fungus laser treatments performed at Fungus Laser Centers.

Options to Pay for the Toenail Fungus Laser Treatments
Option 1 (Patients with Health Insurance)
Commercial health insurance will generally pay for a consultation, medical reduction of painful/ingrown/deformed toenails, and a toenail biopsy if needed.
Our office/doctor accepts most of the insurance plans. Please call office to verify your plan eligibility. If after a consultation it is determined that laser procedure is necessary, the procedure can be performed immediately after consultation.
The following fee schedule will apply to patients with commercial insurance plans:
Fungus Laser Treatment for One Toe - $49 per session
Fungus Laser Treatment for One foot (2 or more nails) - $99 per session
Fungus Laser Treatment for both feet - $149 per session
Option 2 (No Commercial Insurance)
Following fees would include consultation, and medical reduction of painful/ingrown/deformed toenails.
Fungus Laser Treatment for One Toe - $99 per session
Fungus Laser Treatment for One foot (2 or more nails) - $199 per session
Fungus Laser Treatment for both feet - $299 per session

Call today for your free consultation.



Toenail Fungus Laser Treatment
Fungus Laser Centers